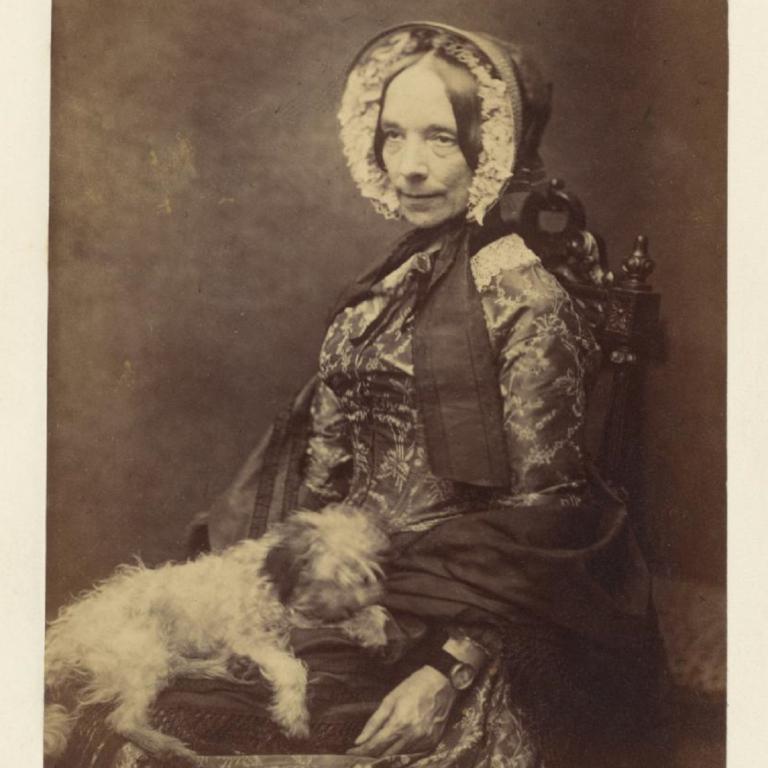 About Carlyle Photo Albums
This group of images are all taken from photograph albums dating from ca. 1855-1890 in RBML's Thomas Carlyle Papers Collection, acquired from Sotheby's at a 1932 auction. Six of the volumes bear the notes and annotations of Thomas Carlyle; volume 7 contains annotations by Carlyle's nephew, Alexander Carlyle.
Thomas Carlyle (1795-1881), the nineteenth century philosopher and essayist, was the author of works including Sartor Resartus (1836), and The French Revolution (1837). He was married in 1826 to Jane Welsh Carlyle (1801-1866). The albums include photographs of Thomas and Jane Welsh Carlyle, their house at Cheyne Row, members of their families, and their friends in the literary and political worlds including Ruskin, Dickens, Robert Browning, and Giuseppe Mazzini.
If you prefer, you can page through the albums in book form through the Internet Archive, or come to the RBML and see them in person.