Search Results Header
Search Results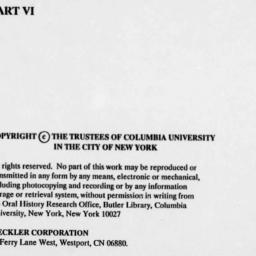 Name:

Andrew, Geoffrey C (Interviewee)

Format:

oral histories

Date:

1968

Collection Name:

Carnegie Corporation project. Part 1

Abstract: Early interactions with Carnegie Corporation while working at Upper Canada College, 1930-1932; President, University of British Columbia, 1947-1962; grant to develop University of British Columbia Department of Anthropology, 1951; studies on French Ca

nadians and First Nations peoples; travel grant to tour schools in the U.S., U.K. and Germany, 1952-53; Carnegie involvement in development of National Conference of Canadian Universities and Colleges, later Association of Universities and Colleges of Canada, 1957-1962; Executive Director of Association of Universities and Colleges of Canada, 1962; travel grants for Canadian educators to visit Africa; working with Cornelius W. de Kiewiet of Overseas Liaison Committee to establish University of Basutoland, Bechuanaland Protectorate and Swaziland (formerly Pius XII Catholic University College, now National University of Lesotho). Impressions of Stephen Henry Stackpole, Norman MacKenzie, John W. Gardner, Alan J. Pifer.