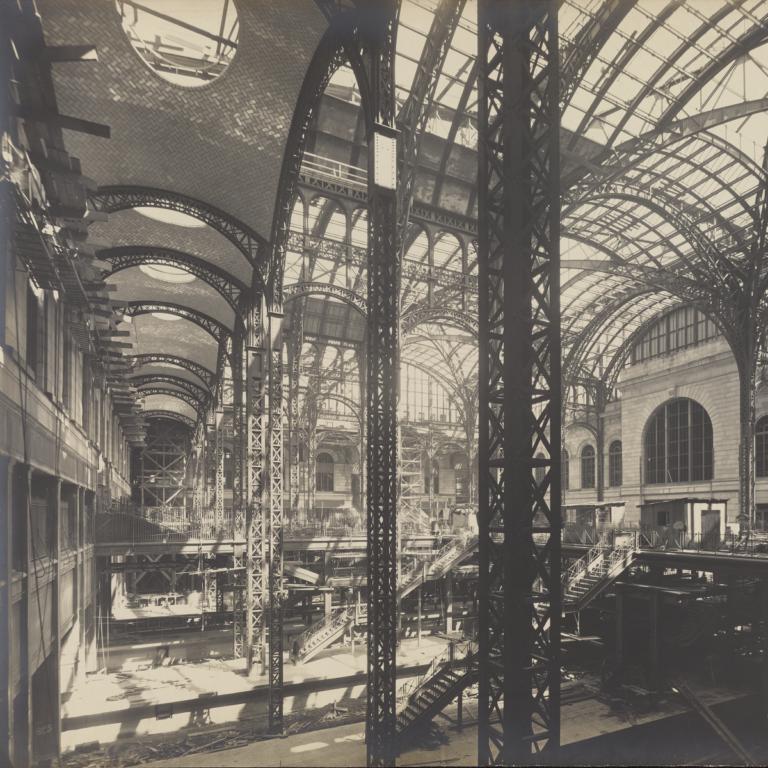 About the McKim, Mead & White photo albums
McKim, Mead & White was one of the preeminent New York architectural firms practicing at the turn of the twentieth century. They worked in a neo-classical style heavily influenced by the teachings of the École des Beaux-Arts in Paris. The original Pennsylvania Station railroad terminal and the campus of Columbia University number among their most well-known projects. Forty-three photographic albums of their work reside in Avery Classics, the rare book department of Avery Architectural & Fine Arts Library.
These albums fall into four distinct categories:
-- Twelve volumes organized thematically and by projects (i.e. William C. Whitney Residence, Office work, etc.) came from the library of James K. Smith, the last surviving partner of the firm. These albums were originally bequeathed to Amherst College, which donated the materials to Avery in 1963.
-- Another twenty-seven volumes were donated by Walker O. Cain in 1974. Walker Cain was a former employee of McKim, Mead and White and partner in the successor firms, Steinman, Corrigill, Cain, and White; then Steinmann, Cain, and White;. and finally Walker O. Cain Associates.
-- Four volumes constitute progress photographs of the construction of Penn Station taken by L. H. Dreyer and other photographers.
-- Two volumes document the residence of Henry W. Poor at No. 1, Lexington Avenue, Gramercy Park, New York.
Additional archival material related to the firm can be found in Avery Library's Drawings and Archives. Links to catalog records for these materials can be found by clicking on the "See Also" tab at the top of the page.