Search
Search Results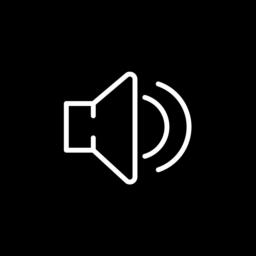 Name: Gardner, John W. (John William), 1912-2002 (Interviewee)
Format: oral histories
Date: 1998
Collection Name: Carnegie Corporation project. Part 2
Abstract: Childhood: grandson of Latvian Jewish immigrants; education: undergraduate degree, Indiana University, medical degree, Rockefeller University; Michael Reese Hospital: internship in psychiatry, 1947-1948; Yale University: residency training, psychiatr

y, 1948-1949; Brooke Army Hospital, 1950-1952; Walter Reed Institute, 1952-1953: research on stress-related disorders, burn victims; Stanford University: fellow, Center for Advanced Study in Behavioral Sciences, genetics research, 1957-1961, chairman, Department of Psychology, 1961-1972: development of Behavior Endocrine Genetic Responses to Stress [BEG], primate research with Jane Goodall, Tanzania; Congo hostage crisis, 1975; president, Institute of Medicine, 1975-1980: interest in children's, adolescent's health; World Health Organization [WHO], 1975-1986; professor, Harvard University, 1980-1982: formation of health policy organizations, Early LIfe Working Group; arms control: Pugwash Conference, 1978, development of crisis prevention, Cold War; Gorbachev: first meeting with, coup against; president, Carnegie Corporation, 1982-1997: formation of Starting Points Initiative, Years of Promise, Great Transitions task forces, establishment of the Commission on Preventing Deadly Conflict, Council on Adolescent Development [CAD], Inquiry into Poverty in Southern Africa; media representation of childcare issues; Carnegie Final Report, 1998; relationships with presidents from Gerald R. Ford to Bill Clinton; reflections on leadership, role of foundations. Childhood: born Los Angeles, California; undergraduate studies, Stanford University; graduate studies, psychology; professor of psychology, University of California at Berkeley, Mt. Holyoke College, Connecticut College for Women; United States Marine Corps: first lieutenant, executive officer, Office of Strategic Services, 1944-1946; association with Carnegie Corporation, 1946-1965: research in behavioral sciences, international affairs, shifts in Carnegie administration, promotion to vice president, president, philosophy of education, publication of books on subject of American education, formation of Independent Sector, formation of Teachers Insurance Annuity Association; secretary, United States Department of Health, Education, and Welfare; reminiscences of colleagues.
No Mappable Results in: 1 - 1